JVI Mobile Marketing CEO & Founder Takes Spotlight In My SEO Journey
Greensboro, North Carolina –
Mcleansville, NC based JVI Mobile Marketing is pleased to share that their founder and CEO Jay Vics was just featured on SEO Buddy's series, 'My SEO Journey.' In this episode, Vics delves into the story behind all his successes and failures thus far as a business owner, emphasizing why SEO has proven so important in his endeavors. His main takeaway is for businesses owners to remember that in SEO, it is always important to focus on quality over quantity.
Vics says that his journey began all the way back in 2010, when smartphones were becoming more ubiquitous and he realized that many people simply did not know how to use a device he took for granted. He also realized that while his eventual students simply wanted to keep up with their peers and younger generations, many were also eager to see whether these skills could be applied to their business.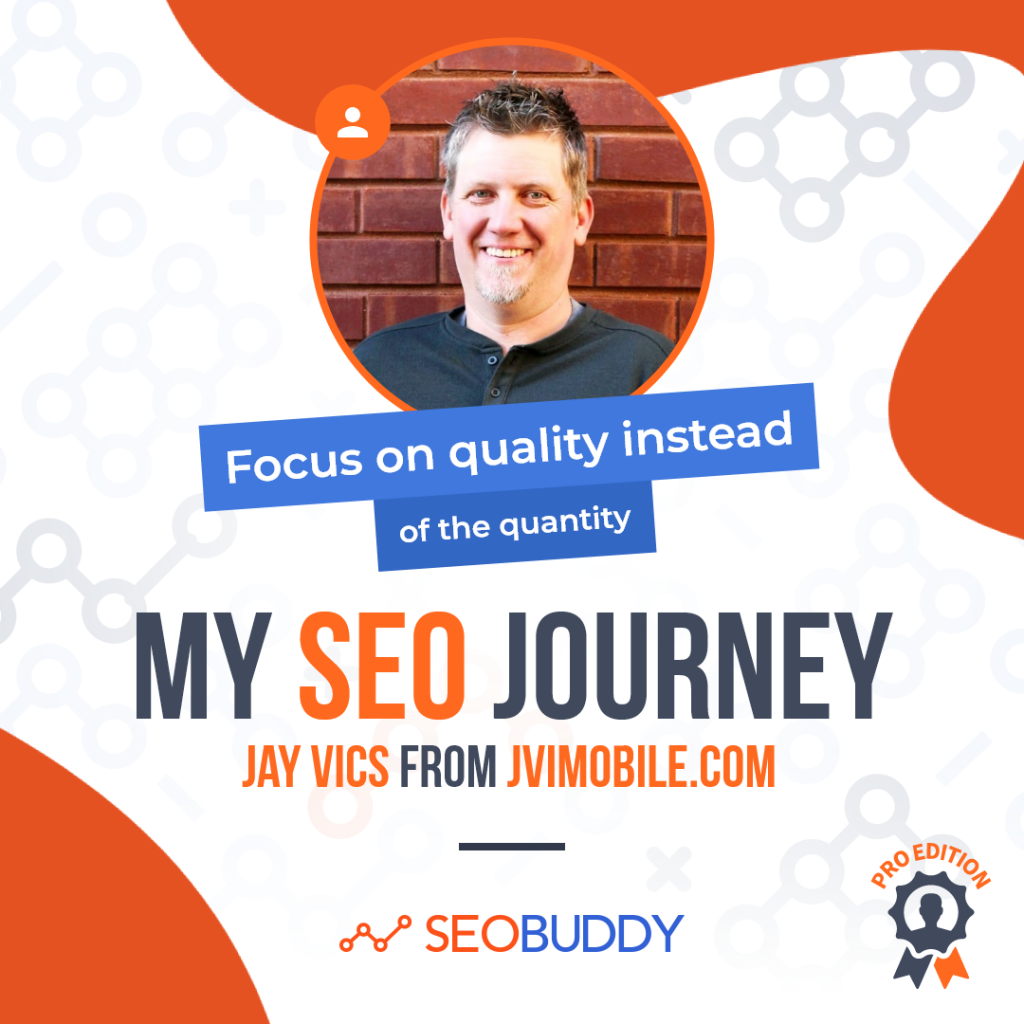 "I wasn't available or ready to begin the process of helping these small business owners market their business as a full-time job," he says, "so I started it completely as a 'side-hustle' with about $500 to invest in the business. The very first service that I offered was as a white-labeled mobile app reseller where I partnered with a company, and we were able to build small business loyalty apps that could be downloaded from the Apple or Google app stores."
As time went on and his company grew, Vics noticed that laying the groundwork in terms of backlinks and similar resources resulted in a great deal of organic traffic. While these backlinks may not have reached as many people as other types of campaigns, they still brought in quality leads that were more likely to become valuable clients. Vics says this need to emphasize on quality over quantity was brought into higher focus by the pandemic, especially as many parties began downsizing their marketing budgets or resorted to being much more selective about the partners they chose to work with.
He says, "During my SEO journey, I've learned some really important lessons. One, traffic isn't hard to get. You can always buy more traffic. But from a pure SEO perspective, focus on the quality instead of the quantity. Traffic numbers are a vanity metric if the traffic isn't targeted. Know your ideal customer avatar and find those people. Also, find a tool that can help guide you to make impactful decisions on your site." JVI Mobile's teaching website has more information on this topic.
One of the best ways to attract quality clients, he says, is to understand what they want. For instance, most do not seek a particular product or service but rather what they can accomplish with it. Businesses, therefore, need to sell customers what he calls the 'after state,' a vision of how their lives will change after they purchase the product or service in question. Vics puts this advice into practice in his own company, running a free program called 'Meet The Experts' where he hosts a livestream with the business owner or general manager. This livestream is delivered in the format of a commercial about their business, and it serves to illustrate what JVI Mobile Marketing is capable of. As a bonus, the guest business is provided all the files they need to share this insight with their audience.
Vics explains, "They get free, shareable, video content. I get my foot in the door, expand my network, and position myself as a community leader. It is a massive win for both parties involved."
Jay Vics is the founder/CEO of JVI Mobile Marketing and HowTo.Agency, and he has long been a firm believer in teaching his clients and community about SEO. While he and his team are widely considered to be experts in the field, they consider it vitally important for businesses to understand what their SEO specialist is doing on their behalf — for one, to ensure they are delivering on their promises, and also to complement their efforts in other aspects of the business' operations.
As such, they welcome all inquiries from interested parties who wish to expand their knowledge in search engine optimization (or work with Vics' team to further their business goals). The My SEO Journey article featuring Jay's interview is also a great place to start.
###
For more information about JVI Mobile Marketing, contact the company here:
JVI Mobile Marketing
Jay Vics
866.587.3837
[email protected]
5424 Country Hills Dr
Mcleansville, NC 27301